Modz
Thierry Flechet
CEO
"We are MODZ….. and we are very happy to join the CBC network in order to boost our outlet business all over Europe"
e-Luscious
Jacco Oosterhof
Business Development Director
"At e-Luscious, the biggest online seller of wine and coffee in Europe, we strongly support the Cross-Border Commerce Europe. We are looking forward to share knowledge and work together with peers in order to create a stronger and broader e-commerce environment in Europe."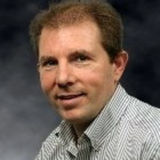 Acer Europe
Philippe Henry
Director eCommerce EMEA
"ACER, a global ICT company, is glad to join Cross-Border Commerce Europe which we see as a great platform to exchange and develop further European rules and best practises."
MyBank
Giorgio Ferrero
CEO
"MyBank is supporting the new network and knowledge platform Cross-Border Commerce Europe. We share common objectives as to boost online business across Europe both in B2B and B2C context.
You will be able to meet your retailers' peers and discover how the MyBank Solution is implemented in the south of Europe and is working on its pan-European roll-out."
Oney
Head of Business Development
Julien Jonville
"As a major European player in innovative and digital payment solutions, it was an obvious decision for Oney to join Cross-Border Commerce Europe, which will bring together European companies representing all areas of commerce."
Worldline Merchant Services
Stijn Gasthuys
Head of Global Sales team
"As Worldline we want to support European merchants with all their payment needs and eCommerce is a key focus area for our business. Gaining and sharing knowledge in a partner network such as the Cross-Border Commerce Europe platform is important to stay ahead in the market and learning from our colleagues is something we truly value."
Cross-Border Commerce Europe
Items in the Cross-Border Commerce platform
Webshops in Europe - with Germany leading
% of European e-shoppers buy cross-border
Artificial Intelligence
The European Commission will start work with Member States to have a coordinated plan on AI by the end of 2018. The main aim is to maximise the impact of investment at the EU and national levels, encourage cooperation across the EU, exchange best practices and define the way forward together, so to ensure the EU's global competitiveness in this sector.
50% of all searches will be voice searches by 2020
Today, 1 out of 6 American families owns a smart speaker which represents 39 million families. What about Europe?
European Harmonised Parcel Label
To meet the growing needs and expectations of today's consumers, online retailers will greatly benefit from using a European Harmonised Parcel Label. The label will significantly improve the efficiency of cross-border deliveries and return processes, giving retailers and consumers more options in shipping.
The Serial Shipping Container Code (SSCC) on the label will enable all partners in the delivery network to use one worldwide unique parcel ID system to link their data to the physical parcel. Parcels will no longer need to be relabeled when they are handed over from one operator to another, resulting in far greater efficiency, lower cost, better traceability, and the ease of adding new services to the delivery service portfolio.
By working together to implement the Harmonised Parcel Label, retailers and carriers will create a parcel stream that accommodates the current and future needs of consumers and all stakeholders in the delivery service industry.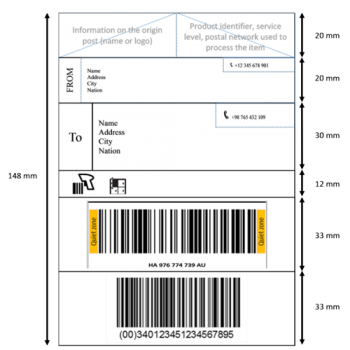 EU distribution of digital skills
According to the Digital Skills Indicator form 2015, 21% of Europeans can be considered as having no digital skills, based on the criterion that they are not using the internet. This figure ranges from 3% in Luxembourg to 44% in Bulgaria and Romania. In eight countries (Portugal, Poland, Croatia, Cyprus, Italy, Greece, Bulgaria and Romania), 30% or more of the population have no digital skills.
Level Above Basic
Basic Level
Low Level
No digital skills
Compared to similar statistics from 2012, this means an overall increase of 2% of digitally skilled persons in the EU as a whole and even more in lagging Member States (for instance 6% in Romania). This shows that Europeans are acquiring digital skills, albeit at a gentle pace.