CDON
Gustav Jonsmeden
Head of Business Development
"CDON is the leading Online marketplace in the Nordics with a mission to be the most convenient marketplace for sellers and buyers in the digital arena. We are therefore very excited to be part of the Cross-Border Commerce community, believing that this will be a catalyst for establishing cross-border co-operations throughout Europe."
Cassis Paprika
Geoffrey Baudts
Director E-Commerce & Online Partnerships
Cassis Paprika, omni-channel fashion retailer, is glad to be part of the Cross-Border Commerce Europe community to discover new European opportunities.
Klium
Davy Agten
E-Commerce Manager
Klium is on a mission to equipping the whole planet. For these cross-border activities, we use the CBC Europe knowledge and network platform.
Fruugo
Håkan Thyr
Chief Revenue Officer
"Fruugo is very proud to be a part of the Cross-Border Commerce Europe community. As a proud recipient of the 2nd place award for marketplaces in the Top 500 Report 2019, we are looking forward to the future industry insights and taking part in their high quality events as a member."
Internetstores
Frank Aldorf
EVP Marketing, Brand Strategy & People
"As Europe's leading commerce platform for bike and outdoor we need to build even stronger alliances across borders and industries to share, learn and extend our offer and to reach new customers. This network is a perfect enabler."
Emesa
Kevin van den Bosch
Country Director Belgium
"Talpa eCommerce, is the leading online auction platform for leisure activities in the BeNeLux, operating brands such as VakantieVeilingen and VavaBid. Cross-Border Commerce Europe is a great platform and community for us to share and exchange best practices and discover new opportunities within e-commerce."
NoordCode
Eduard De Wilde
CEO
"The mission of LiveHelfi and NoordCode is to be the premier supplier to Biohackers from all over Europe with the highest quality products available that support their healthy lifestyle."
Vente-Exclusive.com
Stefan Venken
Marketing Director North Europe
"Vente-Exclusive.com, is glad to join Cross-Border Commerce Europe,
which we see as a great community to exchange and develop best practices and new opportunities within e-commerce. "
Modz
Thierry Flechet
CEO
"We are MODZ….. and we are very happy to join the CBC network in order to boost our outlet business all over Europe"
e-Luscious
Jacco Oosterhof
Business Development Director
"At e-Luscious, the biggest online seller of wine and coffee in Europe, we strongly support Cross-Border Commerce Europe. We are looking forward to share knowledge and work together with peers in order to create a stronger and broader e-commerce environment in Europe."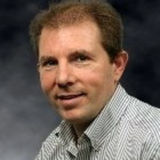 Acer Europe
Philippe Henry
Director eCommerce EMEA
"ACER, a global ICT company, is glad to join Cross-Border Commerce Europe which we see as a great platform to exchange and develop further European rules and best practises."
MyBank
Giorgio Ferrero
CEO
"MyBank is supporting the new network and knowledge platform Cross-Border Commerce Europe. We share common objectives as to boost online business across Europe both in B2B and B2C context.
You will be able to meet your retailers' peers and discover how the MyBank Solution is implemented in the south of Europe and is working on its pan-European roll-out."
Oney
Head of Business Development
Julien Jonville
"As a major European player in innovative and digital payment solutions, it was an obvious decision for Oney to join Cross-Border Commerce Europe, which will bring together European companies representing all areas of commerce."
Worldline Merchant Services
Stijn Gasthuys
Head of Global Sales team
"As Worldline we want to support European merchants with all their payment needs and eCommerce is a key focus area for our business. Gaining and sharing knowledge in a partner network such as the Cross-Border Commerce Europe platform is important to stay ahead in the market and learning from our colleagues is something we truly value."
Cross-Border Commerce Europe
Items in the Cross-Border Commerce platform
Webshops in Europe - with Germany leading
% of European e-shoppers buy cross-border
Top 500 retailers Analysis Report
E-commerce Cross-Border TOP 500 is a comprehensive compilation of Cross-Border data from websites of European retailers. The study focuses on the European retailers from Western Europe and Scandinavia (EU16).
Turnover of Cross-Border online B2C e-commerce (excluding travel) is estimated at €146 billion. Cross-Border share is approximately 25,5% of total online EU16 sales.

The European C-Suite Cross-Border events
Full day knowledge sharing and network experience with more than 200 European retail executives in a virtual setting. The unmissable "Retail made in Europe" rendez-vous.
Save your date on 7 May 2021 for this new virtual edition European C-Suite Spring 2021. It will take place in a digital format and is on "invitation only".

Artificial Intelligence
The European Commission will start work with Member States to have a coordinated plan on AI. The main aim is to maximise the impact of investment at the EU and national levels, encourage cooperation across the EU, exchange best practices and define the way forward together, so to ensure the EU's global competitiveness in this sector.
50% of all searches will be voice searches by End 2020
Today, 1 out of 6 American families owns a smart speaker which represents 39 million families. What about Europe?
European Harmonised Parcel Label
To meet the growing needs and expectations of today's consumers, online retailers will greatly benefit from using a European Harmonised Parcel Label. The label will significantly improve the efficiency of cross-border deliveries and return processes, giving retailers and consumers more options in shipping.
The Serial Shipping Container Code (SSCC) on the label will enable all partners in the delivery network to use one worldwide unique parcel ID system to link their data to the physical parcel. Parcels will no longer need to be relabeled when they are handed over from one operator to another, resulting in far greater efficiency, lower cost, better traceability, and the ease of adding new services to the delivery service portfolio.
By working together to implement the Harmonised Parcel Label, retailers and carriers will create a parcel stream that accommodates the current and future needs of consumers and all stakeholders in the delivery service industry.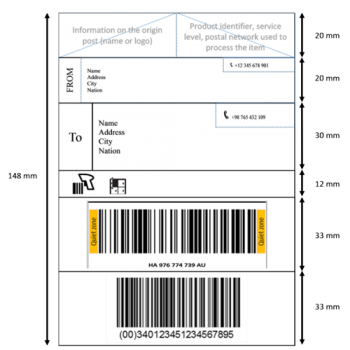 EU distribution of digital skills
According to the Digital Skills Indicator, 21% of Europeans can be considered as having no digital skills, based on the criterion that they are not using the internet. This figure ranges from 3% in Luxembourg to 44% in Bulgaria and Romania. In eight countries (Portugal, Poland, Croatia, Cyprus, Italy, Greece, Bulgaria and Romania), 30% or more of the population have no digital skills.
Level Above Basic
Basic Level
Low Level
No digital skills
Compared to similar statistics, this means an overall increase of 2% of digitally skilled persons in the EU as a whole and even more in lagging Member States (for instance 6% in Romania). This shows that Europeans are acquiring digital skills, albeit at a gentle pace.